Wednesday, August 30, 2006
2006's Children Song Award Ceremony: Messy!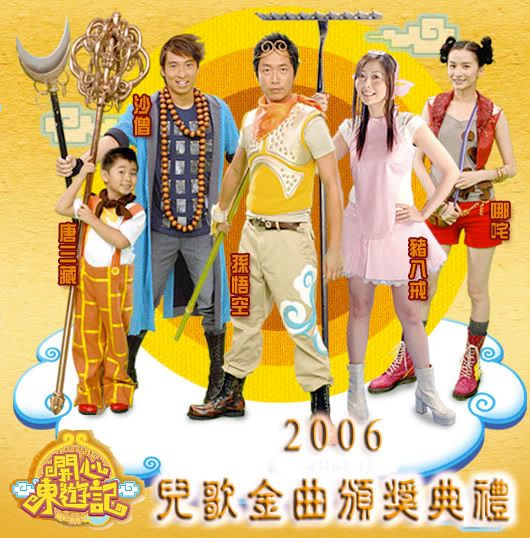 TVB's annual Children Song Award presentation was this past Sunday. Just finished watching it, and one word sums it up: messy. Seriously! Everything was so uncoordinated! First off, let's talking about...the MC's. This year's theme was using the whole Journey to the West storyline, with Steven Ma, Lydia Shum, Guk Duk Chiu, Aimee Chan, and Jacky Wong doing much of the talking throughout the show.
According to what Magnolia_Sara said, this year was Lydia's 9th year taking the place as MC.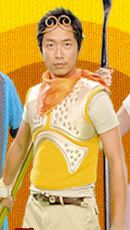 On a personally opinion, Lydia have a very dominant and powerful voice. Doesn't this scare away little children? lol...I would be! (hides) Guk Duk Chiu as MC, I have no problems with. He's pretty good; able to think fast, respond lively, and just plain experienced. Too bad I can't say the same for the others! (sigh) As much as I like Steven Ma, which I still do, what was he doing? Did he even go to rehearsal before the show? lol...half the time, he's either laughing during his dialogues or interrupting the other MCs during their part. (shakes head)
I haven't gotten the chance to watch this year's MHK yet, so it was a nice first impression I got in seeing the winner, Miss Aimee Chan, in a TVB variety show. Btw, if you've seen the show, was it just me or does she seem like she's on crack? I'm dead serious! That's my first impressions of her! Especially during the part where Lydia was introducing Charmaine Sheh out for her performance. lol...Aimee was just very funny to me. (shrugs)

I love Jacky Wong. He's so adorable! Loved him ever since Angels of Mission. Cute is cute, but overacting can be a bit annoying at times. Calm down, Jacky! Geez...I guess entering the entertainment industry at such a young age can be bad at times. =/
Kevin's win of the Golden Children Song of the Year came quite a surprise for me. Why? ehh...I guess I"m just not a very big fan of his song. Bosco got bronze at last year's ceremony and won the Most Improved Male at TVB's Anniversary, too. I'm assuming Kevin's footsteps will be very similar to Bosco's, but that's only my lil predictions. =) Some of my favorite songs of the night was Steven's "After School ICU"and Nancy Sit, Jacky Wong's "Mommy...why oh why." I liked them. They were cute. hehe...to tell you the truth, I'm actually a little kid at heart, but don't tell anyone! ;-)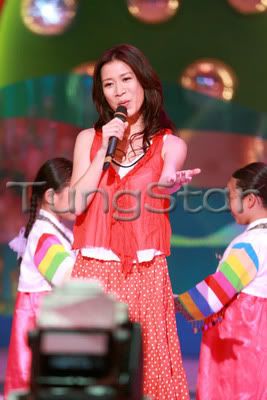 Despite all the lip-syncing throughout the night, my favorite part has to be Charmaine's performance. She was indeed very pretty, and the song matches Charmaine's genre perfectly! Go Charmaine! Lip-syncing Charmaine? ehh..everyone was doing it, plus the song was too perfectly sung. Hardly noticed it. =D