Thursday, November 30, 2006
"Oh, when the weather outside is frightful..."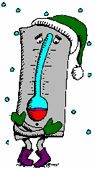 lol...the weather outside my house right now is very frightful indeed. Since yesterday morning, a cold front swept through my home state; bringing in heavy rain, snow, sleet, high gust of wind, and of course, the freezing dropping temperature that came with it. Brrr...it's freezing here! Current temperature: 19°F (but actually feels like 4°). How wonderful is that?!
But on a bright side, all my classes were cancel today, along with many public schools, so had an extra day off for everyone. Yay! Curling up on the couch with a blanket over my lap and a nice pot of hot tea at arms reach, I was set for the day. =)
I got the chance to finish watching "Land of the Wealth" 《匯通天下》 today! Woohoo! Took me way longer than I originally expected, but at least I finished watching it. The whole storyline was stretched out a tad longer then absolutely necessary. It's a 32 episodes series, but I would say 20 episodes is more than sufficient.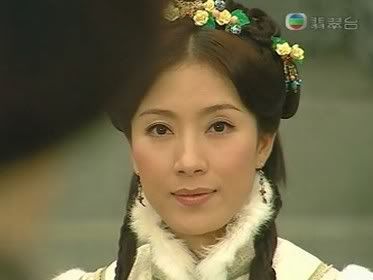 Can't really blame others for finding this series boring; causing the ratings to be only mediocre when aired. I can't help from releasing a couple yawns when watching it myself!
Overall the actings were great; Steven Ma and John Chiang were awesome (Steven's character was very close to his character in "Where the Legend Begins"). Tavia's screen time was very short and not much difficulty there. Sonija Kwok's acting had improved immensely from the last time I saw, but I'm still...very hesitant about her acting abilities. Not a true fan of her's just yet. I blame it on the storyline for stretching it way too long, causing the series to be only ehh... (sigh) TVB these days... (shakes head).
Is this series worth watching? Umm...yeah...in a way it is. You'll learn a lot about the functions of currency back in the old time. But here's a warning: the chinese used in this series is very deep. I didn't understand parts of the series, with the strong "4-word" phrases. Other then that and with a semi-longer plot then necessary, it's really not a bad series. The sceneries were beautiful, so that might be something to look forward to. =P
Now that I'm finish with LOW, what series should I watch next? Any suggestions? Finals are coming up for me, so I won't be able to start anything new 'til around Christmas time. Hopefully I'll find something that captures my interest soon! But until then, I'm going to go heat up my tea now. It's cooling off. =)