Wednesday, November 22, 2006
TVB 2007 Sales Presentation: Is it as promising as it sounds?
I finally got my chance to view the TVB's 2007 Sales Presentation clip! Yay! Although I'm a couple of days behind everyone else, but it's better late than never, right? hehe... =P First off, before I start talking which series interest me the most in the upcoming year, Thanksgiving Day is tomorrow, so Happy Thanksgiving's Day everyone! =)
TVB's 40th year in the entertainment industry. A very strong and steady production company with abundant amount of talents. What better way to show them off than to produce mega-size series for the upcoming year! Every series that was showcased to possible clients/sponsors are critical and seems to be a huge hit. 40+ episodes on one series, 60+ on another, and 80+ on the one after that. From the way the sales presentation went, all of them sounds very interesting, very dramatic, and very modern. Yes, they're all drama-series and in the modern time. How much different could each series be from the other, I really have no clue.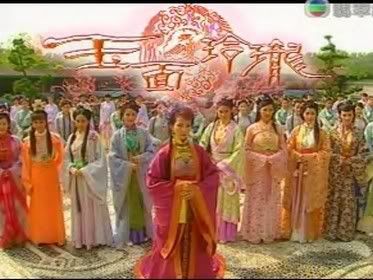 "Exquisite Beauty" 《玉面玲瓏》
This series seems very interesting to me just by looking at the pictures that were release couple weeks ago! With almost an all-female cast, lead by Ada Choi, Anne Heung, Bernice Liu, Shirley Yeung, Astrid Chan, etc. First thought, "uh oh! Not another WAB type of series!" But then again, it's not. Lots of deceiving, hatred, and manipulation will be involve. Suspenseful, too. Although I'm very interested to see how the storyline goes, I highly doubt TVB will make this series. Ada joined the cast for the 80+ episode series which would be filming soon, so hardly any time to fit this into her schedule. Plus, I can't think of anyone who could take her spot. Kenix Kwok maybe? Nah...I don't think so.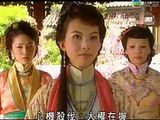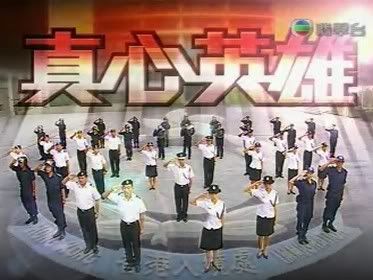 "Cordial Heroes" 《真心英雄》
I may be the only one out there that thinks highly of this series. It looks so cool! Sorry, I'm really into the HK's custom and legislation type of series. Couple years back, TVB produced "A Matter of Customs,"
so I assume this series has something relatively similar to it, as shown in the sales clip. Really strange of TVB to choose Bowie Lam and Charmaine Sheh to film the clip as just last year, "Always Ready" was released and the ratings were terrible and the storyline was base off of the HK government Air Force. You're trying to sell the series to your clients, hoping that they'll sponsor the series. With Bowie and Charmaine in it and their history for making "good ratings" the last time? Umm...good luck if the series could even make it past the chopping block!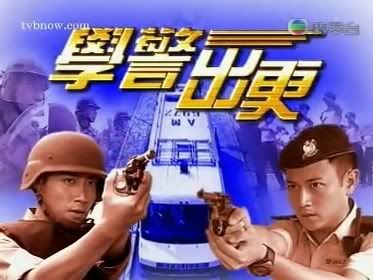 "Cadets on the Beat" 《學警出更》
Nothing much to say other than I like "The Academy" when I first watched it, so I'm going to watch this one when it comes out, too. Some new cast will be added on to the storyline, like Joey Yung, Kenny Kwan, Kate Tsui, Sonija Kwok, and Michael Tao, but I doubt it's going to effect the original cast that much. Kate Tsui and Sonija are 2 artists I'm still not too fond of right now. Seeing both of them at the same time in the same series will definitely be difficult for me to bare. I guess we'll have to wait and see how it goes. Btw, heard that this series will probably be release March 2007.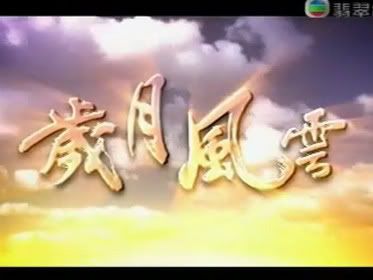 "The Changing Times" 《 歲月風雲》
"Brink of Law" 《 突圍行動》
A little obvious that these 2 series would spark an interest in me immediately. Since "The Changing Times" barely have any news release out to the public yet, my focus will turn mostly toward the "Brink of Law." I read the news about it during its filming, but I didn't realize that it was going to be that dramatic! From what I understand from the sales clip, Steven is a spy and he's trying to gather info from this one family. The family may or may not be Bernice's family, since info is really limited. But it does put in at the edge of my seat. Aside all that, Michelle Mai is evil! Never before have I seen her act as an evil person before, so a fresh change in image. Can't wait! Btw, heard that "Brink of Law" will be release after "Glittering Days" is over, so mid-December 2006 is my guess.