Thursday, November 16, 2006
Random...
Don't really have much to say lately, especially regarding the world of TVB. That's kinda strange, since I used to go on for hours when the word "TVB" is brought up. Scary...on my behalf. (shrugs) Anyways, today I'm just going to blurt out random topics that's floating in my head, but not long enough for me to actually write a long article about. hehe...Enjoy reading!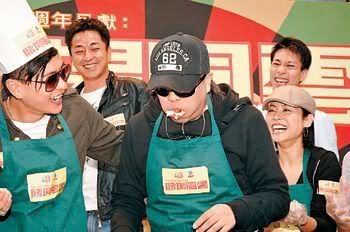 First off, the cast of the series, "Dicey Business" 《賭場風雲》 had a promotion event yesterday, with stars such as Bobby Au Yeung, Jessica Hsuan, Tavia Yeung, Bosco Wong present. Can't believe it, but the official airing of the series is just 4 days away! How sweet is that! Can't wait can't wait can't wait!! (jumps around) Okay...phew...I'm calmed now. =P Btw, the official site for "Dicey Business" has been open on TVB.com already. Click
here
for the site. Read the synopsis/storyline of it already, and from the looks of it, Tavia and Jessica's roles seem so minor in the series. A bit male-oriented; focusing mainly on Bobby, Michael, and Bosco. hmph...what a shame. =/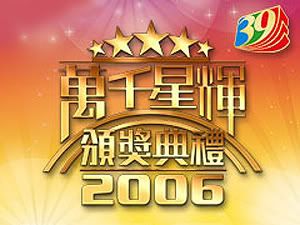 TVB Anniversary Award Ceremony has come and gone for about a week now, and I've officially watched it a good couple of times myself. The show was enjoyable on most parts, but some familiar faces are lacking on the screen. Such as Jessica Hsuan (of course), Melissa Ng, Maggiu Siu, John Chiang, Kenix Kwok, and Bernice Liu, just to name a few. Bernice Liu? Wasn't she at the ceremony? lol...I thought so, too, as she was wearing the eye-catching, deep-V golden dress of her's. But seriously! After the nth time I'd watched the show, she's nowhere to be spotted amongst the female section. Believe me, but I'd strained my eyes trying to spot where she's located. Nope...no luck by me. My conclusion: since it's an Oscar type of theme, Bernice just blended herself with the either one of the award trophies on stage or the backdrop. Camouflage technique!

Speaking of the award trophies, why is TVB using the exact same trophies as last year's? Umm...did they not read our dislikes about it? lol...kinda funny how everyone is complaining so much about Kevin Cheng winning Best Actor, that the trophies were failed to be brought up. My conclusion: the trophies were leftover from last year. Think about it. Every year, aside last year's, TVB always had the My Favorite TV character to hand out to the artists, ranging about 13 awards. Plus, they always had the My Favorite Partnership (Drama), that's another extra 2 awards. By adding all the variety show awards, Most Improved, Supporting, Best... and split it into 2 yrs, TVB saves a bundle on just trophies itself!! My theory makes sense in some ways, don't you think? ;-)