Wednesday, November 08, 2006
"Dicey Business": Character Relationship Chart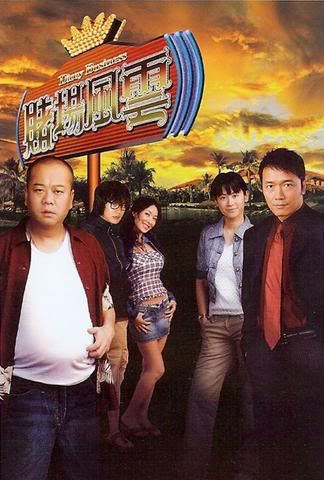 Credits to TVB Square
This is the official poster of "Dicey Business" aka "Casino Wars" aka "Casino Crisis" or the just the regular "Dou Cheung Fung Wan" 《賭場風雲》 name that everyone knows and loves. I'm still scratching my head of why TVB would pick the title "Dicey Business" for this anticipated series. Not very exciting. Kinda bland. Kinda lame?, too. hmm...same goes with the poster. I'm not too thrill with the image. But have to say, it does capture the Las Vegas...Reno, Nevada look...in a way...I think. lol...basically, it's an okay poster to me. Just not as strong as an image I expected.
The relationship chart above was founded by
Mrs. Luk @ Jessica Hsuan's Forum
. Did my best to translate what it said in Chinese, but could be off on a little with my translations. =P The pictures on the chart looks very cute; funny facial expressions. hehe...kinda go against the seriousness of this drama; seeing so many funny antics and behind the scenes clips. Cute. Once again! Remember: Monday, November 20th @ 9:30 p.m., "Dicey Business" 《賭場風雲》 premieres!