Tuesday, November 14, 2006
Baby Boomers!
lol...this is great! Cute little babies are popping up everywhere!! If you haven't read the news by now, Julian Cheung (ChiLam) and Anita Yuen (Mrs. Cheung) got a baby boy!! He's the cutest darling ever!! Look!
According to the news, the baby inherited Anita's nose and ChiLam notorious dimples (OMG!!). hehe...how cute is that!! Shiloh Pitt, you have a competition! (Shiloh Pitt is Brad Pitt and Angelina Jolie's baby girl, plus I was j/k. =P ).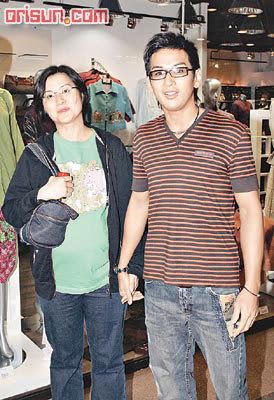 The 2nd baby sensation is the news of Carlos Ng and his wife, Violet, having a baby girl!! Congrats to them!! Although no pics of the their newborn are released out to the public yet, but I'm pretty sure it's going to be a darling as well. All babies look cute!! =D
A little coincidence that the 2 little ones are born one day after each other. November 12th for ChiLam and Anita's baby. And November 13th for Carlos Ng and his wife's baby girl. A "dragon and phoenix" babies they are! Well...not really, but close enough.
Okay, that's all the compliment I'm going to give out to the babies. Can't spoil them. Accordingto the Chinese tradition, we should always say the complete opposite of what we think of babies, such as they're ugly (but cute when grown up), naughty (but obedient in the future), etc. etc. It's for their own good. Of course, I don't have the heart to tell a baby that he/she is ugly! If you can and will do it, show your support to the Cheung and Ng family by unpraise their kids!! ;-) (Be easy on them please! They're just babies!) =)