Wednesday, November 14, 2007
Final Predictions for "Best..."
Ahh...it's been awhile since I last posted on my bloggie! lol..anybody miss me? ;-) Polls to vote for this year's "Best..." on TVB.com officially closed on Sunday, November 11th; hope you guys snagged the chance and vote for your favorites! Based on last night's "Scoop" 《東張西望》 , the top 5 nominees (currently) for the "Best Actor/Actress" category has been revealed:
Best Actor:
(in no specific order)
1.) Bobby Au Yeung - "Dicey Business"
2.) Ha Yue - "Heart of Greed"
3.) Moses Chan - "Heart of Greed"
4.) Damien Lau - "The Drive of Life"
5.) Raymond Lam - "The Drive of Life"
Best Actress:
(in no specific order)
1.) Charmaine Sheh - "Glittering Days"
2.) Jessica Hsuan - "Dicey Business"
3.) Louise Li - "Heart of Greed"
4.) Susanna Kwan - "Heart of Greed"
5.) Sheren Tang - "The Family Link"
Excellent list of top 5 for either categories. I like it! But speaking of top 5, what in the world is with the "Mainland's Favorite Actor/Actress" award! That's crazy and a waste of an award (no offense). In my pov, it's stealing some thunder from the "Best Actor/Actress" winners. If TVB really wants to give out more awards, why not bring back the "My Favorite On-Screen Partner" (本年度我最喜愛的拍擋)?! (sigh)
Since the TVB's Award Ceremony is this Saturday, I think it's best that I hurry and finish up on my predictions on who's going to win. Let see...:
Best Variety Show: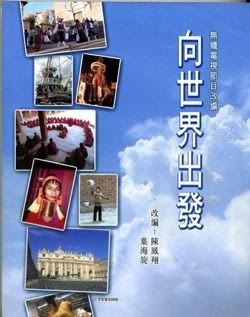 "On the Road" (向世界出發)
This show by far has got to be one of the best variety programs produce by TVB in history. It's just a show that one can sit back at home and enjoy over and over again ( like me), as it broadens our knowledge of the world and cultures around us, and at the same time get better acquainted of the celebs. Hope it wins again this year, too. But with the popularity of "Foodie 2 Shoes" (味分高下), chances are slim.
Most Favorite TV Male Character: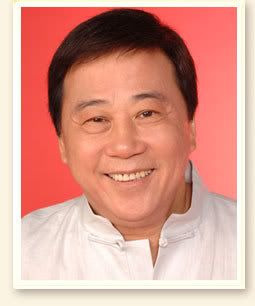 Base on the series I saw this past year, I would say my favorite male character is...Bao Bao (鮑鮑)! Ha Yue's performance as Tong Yan Gai (唐仁佳 ) in HOG is truly the life of the series. His character was so easy to love and his laughter..so contagious! Definitely one unforgettable character and performance by Ha Yue. Job well done!
Most Favorite TV Female Character: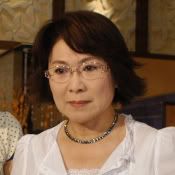 This category is the hardest to choose for. There's so many I like! I like Ester Kwan's 黃家嵐 (Wong Ka Nam; "Best Selling Secrets"), Jessica Hsuan's 李青雲 (Li Ching Wan; "Dicey Business"), Christine Ng's 葉滿枝 (Stella Choi, "A Green Grass of Home"), Shirley Yeung's 宋嘉兒 (Kelly Sung, "The Brink of Law"), Bernice Liu's 李心盈 (Samantha Lee, "Steps"), and the 3 female leads of HOG: Louise Li, Susanna Kwan, and Linda Chung. lol...I guess that basically means if any of the nominees I mentioned wins, I would be happy. Although, I'm guessing TVB would give the award to Dai Kei (大契). Reasons: keep reading.
Best Series: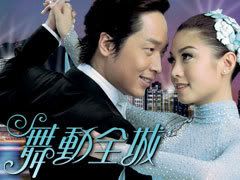 "Steps" 《舞動全城》
Chances of this series getting in the top 5 nomination? Pretty good odds. Chances of this series actually winning? Umm...I don't think so. HOG's popularity is too strong this year, so odds are in their favor. However, I'm still cheering on for the black horses. "Steps" is a light-hearted comedy/drama that revolves around the art of dancing. The cast was great (minus a few), the storyline was fresh, and the ratings are decent. If this series win...I'll be surprise and happy. =)
Best Actress:
Everyone is saying Louise Li is going to win this year, but I'm putting my money on Susanna Kwan. Their actings are both great, but I have a feeling TVB's going to pull another WAB moment on us. Back in 2004, Sheren Tang was too a hot favorite to win Best Actress award, but in the end, the winner turned out to be Gigi Lai. Sounds familiar anyone? The situation is practically the same here. Dai Kei will get the "My Favorite TV Female" award, while Sai Kei gets "Best Actress." Another thing with TVB, there's a saying that "if you show up, you get an award; if you don't show, then no award." I've been watching a lot of variety show lately, and Susanna Kwan is everywhere! She's a guest here, a performer there; odds, I think, favors Susanna. (Personally, I voted Jessica Hsuan. Reasons: everyone should know. =P )
Best Actor: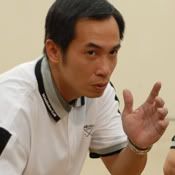 This has got to be Moses' year to win "Best Actor." Everyone's expecting it! I'm expecting it, you're expecting it, the fans are expecting it. So if TVB pulls another "Kevin Cheng" trick again this year, I'm going to boycott TVB (lol..no I won't, but just saying). However, I still think Bobby Au Yeung chances of winning is just equally as high. hmm...guess we'll just have to see this Saturday!