Thursday, October 11, 2007
Predictions for Best Supporting Actor
This category is probably one of my favorite categories to vote for and probably the hardest, too. Everyone (well, almost everyone) is a veteran in this industry & they each did a great job with their roles. If any of my top 5 win, I'll be happy for them. But what a shame that Wayne Lai didn't get nominated for this category, but for the "Best Actor" category instead. No offense, but it's about 100% he won't win it there, so why bother!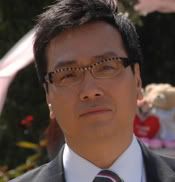 1.)
Ng Wai Kwok
Just a little fyi, I'd started "The Drive of Life" already, and Ng Wai Kwok (Ng Siu Sung) is awesome in here! It's been years since I last saw him in a series (last time was for the 1994 series "Conscience" starring Maggie Siu, Deric Wan, Amy Kwok, etc.) Although, I'm far from finishing DOL any time soon, his performance is great so far; enough to get my vote. Welcome back to TVB!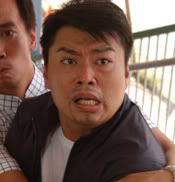 2.)
Louis Yuen
HOG is still a hot topic these days, despite it being aired couple months ago. But understandable, it's TVB Anniversary; typical. We hear praises for Dai/Sai Kai & Duc Duc Dei alot, but let's mention Uncle Bong now. I personally think Louis did a great a job portraying this character. Did I like his character? No, but I like controversies & troubles he brought to the Tong household; added more drama. Best of luck to Louis as he really is a remarkable actor.
3.)
Evergreen Mak
Another great actor that I just love in about any series he's in. Sometimes supporting characters' storyline is what keeps me interested enough to watch a particular series. And in this case, it was all due to Evergreen and Yvonne Lam's chemistry in "Life Art" that gave me the patience needed to finish watching. Just for this reason only, Evergreen gets to be in my top 5. =)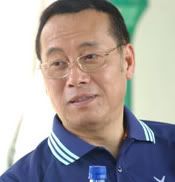 4.)
Elliot Yueh
I watched both of Elliot's series that were released this year: "The Brink of Law" (aired in January) & "The Slicing of Demons" (released overseas). Both series, Elliot delivered a strong performance, and that's about all I can say. I liked TBOL and I liked his character in TBOL, but can't really criticize him for not knowing much about him. Don't even know who he was until this year! lol..
5.)
Benz Hui
I'm pretty sure TVB's going to pick Benz Hui to be this year's recipient for Best Supporting Actor. For those who don't remember, his role as Chow Fook Wing (周福榮) in "Dicey Business" was a huge hit amongst the audience earlier this year. Like my other nominees, I love Benz acting in just about any series. He's so funny and it's so easy to love his character. About time he gets recognition for his achievements, don't you think?