Tuesday, May 16, 2006
Shirley's in no hurry to get marry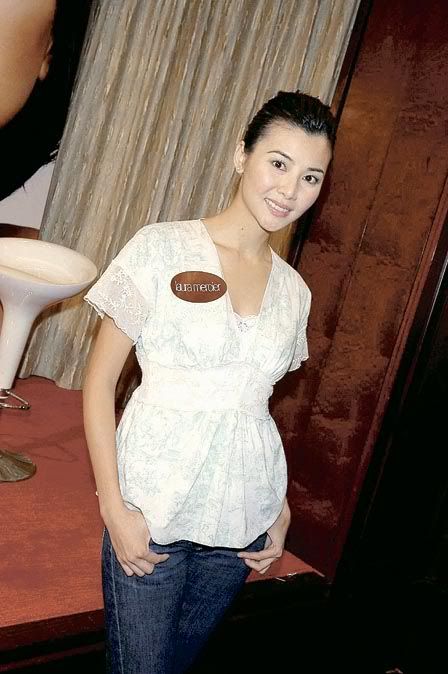 Yesterday Shirley Yeung, Yoyo Mung, and Rosemary were at a promotional event for cosmetic brand, Laura Mercier, for its 10th anniversary. Rosemary served as the model for the event, wearing the season's latest style of cosmetic.
Earlier, Shirley was at a classmate's wedding and was asked when she's going to have a wedding of her own and if she's been rushed by anyone yet? Shirley laughed and replies, "Not yet. Both my boyfriend and I clarified that we would like to focus on our careers for the time being. We don't want to talk about marriage yet, and our parents are not urging us to do so."
Yoyo has been busy filming for her newest series lately, which requires her to do a lot of fighting scenes. Having to film at least 4-5 fighting scenes a day, it was no wonder Yoyo looks so exhausted! Yoyo stated that the company has arranged for 2 substitutes to help her out.
Source:
Mingpao