Tuesday, May 09, 2006
"Embarks into the World" aka 向世界出發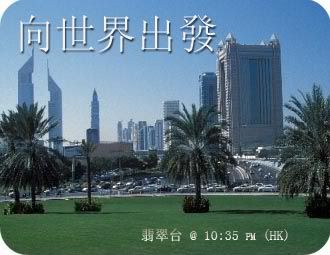 向世界出發 (Heung Sai Gaai Chut Faat) has got to be one of the most touching variety show I've ever seen. It hits almost every question that anyone would be curious about at one point in life.
1.)
What is Life? What is Death? How should we even look at it?
2.)
How far would we sacrifice for our dreams? Goals? Ambitions?
3.)
What is marriage? The perfect other half and how to decide? Is it really important?
4.)
How important "beauty" is to a person?
5.)
At a time of crisis, who is the one that's there for you through thick and thin?
6.)
Everyone thinks of being rich at one point or another in their life, but just how far can it be turn into reality?
7.)
What is happiness? Where can we find it?
8.)
Faith/belief is a major factor in many people's life, but what does it actually mean?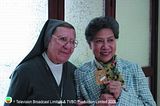 TVB crew, along with Law Ka Ying (羅家英), Karena Lam (林嘉欣), Michelle Mai (米雪) , Kathy Chow (周汶錡), Carrie Lam (林莉), Ekin Cheng (鄭伊健), Ha Yue (夏雨), Myolie Wu (胡杏兒), and Helen Law (羅蘭) embarks on 8 different destinations all around the world and into different cultures, to seek out these controversial questions that would some day floats in our minds.
Very touching show that leaves the audience thinking (well, it left me thinking) the importance of life and how we live it and how unique it is. If you haven't seen it, please do. Very educational show, but different from the funny Super Trio Show or Minutes to Fame programs many watches, but still good. Great sceneries. Great cast. Great show. But that's just my opinion. =)