Thursday, May 04, 2006
Troublesome MHK 2004 Winners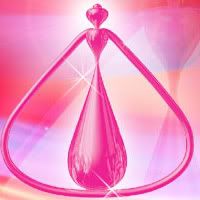 TVB's annual Miss Hong Kong 2006 pageant is about to go underway (in about a couple months). As always, TVB is looking for more beautiful ladies to participate, win, sign a contract with them, and represent them. But how great did past MHK winners represent their part? Not very well. Just take 2004 winners for example.
2004 MHK Winner: Kate Tsui (徐子珊)
Currently in trouble with TVB. Apparently it had to do with the her most recent radio program interview, and she said something that could possibly damages her image. Or as TVB put it, her MHK image. (Or as we would put it, TVB's image.) So complicated it is working for TVB!! But I guess if your MHK, and wants to be promoted by TVB, you'll just need to sacrifice and play by TVB's rules.
*For more info about Kate Tsui possiblities of being frozen, go
here
*

2004 MHK 1st Runner-Up: Queenie Chu (朱慧敏)
Queenie Chu. (cough...the Marianne Chan look-alike) Frozen and unfrozen by TVB many times since her "kiss" with Joey Leung. So far, I haven't heard anything about her in awhile. But that one picture released of the kiss was more than enough to ruin her MHK (or TVB) image. Like saying goes: "An image equals a thousand words."

2004 MHK 2nd Runner-Up: Fu Sze Sze (符思思)
Umm...I don't think there was any troubles with her. If there was, I didn't read about it. I guess you can say she's the smartest one of the 3. Didn't stay with TVB, but continued with her studies. Good for her. =)
*
Sidney's End Notes (SEN or "SIN" hehe...)
- I bet everyone knows about this, but working with TVB is hardcore! I used to imagine working for them myself. But as I grew older, I guess I got wiser. (hehe...not really). So I gave up that dream. Anyway, MHK is about to start soon, and with TVB constantly scaring artists by "freezing" them, who still wants to participate and work for them?
Image Credit:
http://www.misshkbeauties.com/