Thursday, October 19, 2006
Chin Ka Lok got rejected by Mary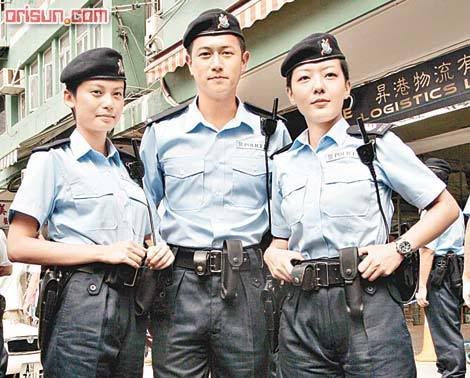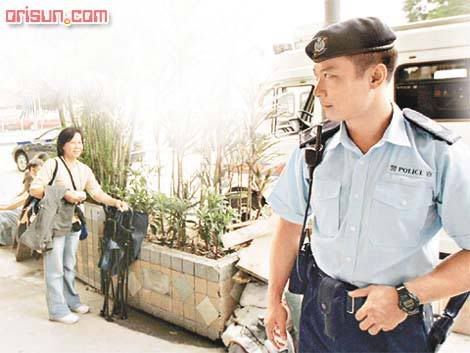 Yesterday, Ron Ng, Florence Kwok, Chin Ka Lok, Michael Tao, Sammul Chan, and Kate Tsui were out filming some location scenes for TVB's newest series, "Cadets on the Beat" 《學警出更》. Seeing that Florence brought her maid, Mary, along with her, Ka Lok was teasing her mercifully; going as far as proposing to her!! Ka Lok laughed and said Florence was complaining that he's causing her maid to be fluster whenever she's around him!
But from the looks of it, Mary doesn't seem to have an attraction towards Ka Lok, so no wonder Florence had to step out and clarify things on her maid's behalf. "I won't agree to this "marriage." Ka Lok just teases too much. Earlier, when I was filming with Bobby [Au Yeung], he also teased Mary, but not as bad." Did your maid complain that Ka Lok was harassing her? "No she didn't. She knows that Ka Lok is just playing around, and even called naughty!"
Sammul was also around during this incident, laughing and blurted that Ka Lok always tries to hit on Mary, but she just ignores him.
Source:

Orisun