Sunday, July 02, 2006
Behind the scenes of "Dou Cheung Fung Wan"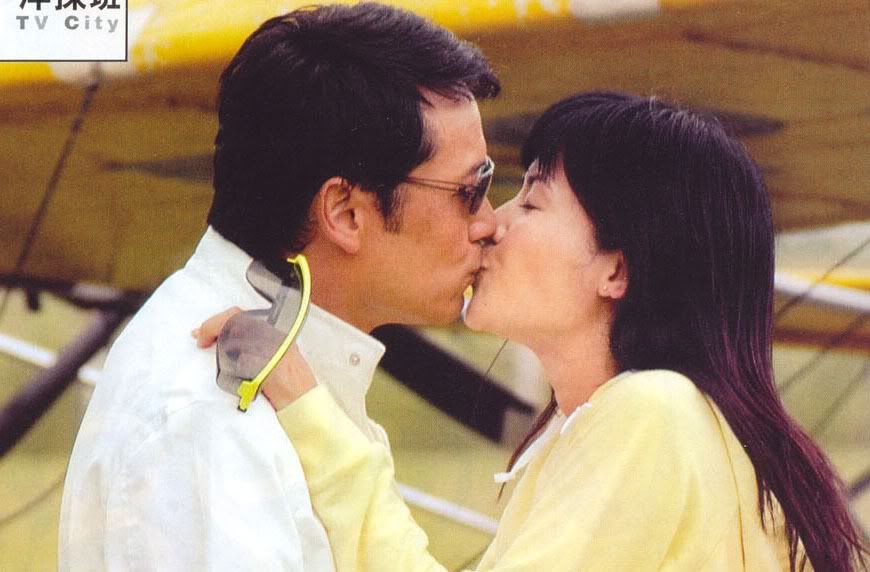 Cast:
Michael Miu:

Qu Jing Chaw


Jessica Hsuan:

Lee Ching Wan


Bobby Au Yeung:

Chai Foon Chung


Bosco Wong:

Chai Foon Lok
The cast for TVB's new series, "Dou Cheung Fung Wan" (賭場風雲) were filming location scenes in the Philippines earlier this month. One particular scene that they filmed was between Michael Miu and Jessica Hsuan flying a skeletal-structure airplane, a start of their blossoming relationship.
The scene talks of Qu Jing Chaw (Michael Miu), a hotel/casino mogul, in hot pursuit of gambling addict, Lee Ching Wan's (Jessica Hsuan) heart; taking her flying on a skeletal-structure airplane for their date. The flight was breath-taking experience for Ching Wan, and once landed, she gave Jing a sweet intimate kiss!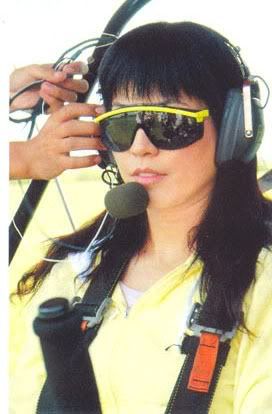 Working for the first time with veteran actor, Michael Miu was a wonderful experience for Jessica, who had nothing but praises for him. "Michael is great actor! It's so easy to get into character and fall in love with him! But of course, in real life, my admiration for him is just professionally and not romantically linked." Besides a first in collaborating together, flying in a skeletal-structure aircraft was also a first for both artists. Jessica said that she felt like a bird when flying in the air. "It was definitely a breath-taking experiment for me. Exhilarating! I'm definitely willing to experience this again!" Before taking flight, Jessica had to sign a life-death contract to ensure of the safety precautions, but she's assured that it was very safe. "Originally, the plot was needed of me to do a skydiving scene when I first agreed to the series. But after considerations by the producer of it being too risky, the scene was canceled and replace with the flying." Michael also praised that flying in a skeleton-structural plane was actually really safe. "Don't think the aircraft looks flimsy and all; it's actually pretty sturdy and fast, too!"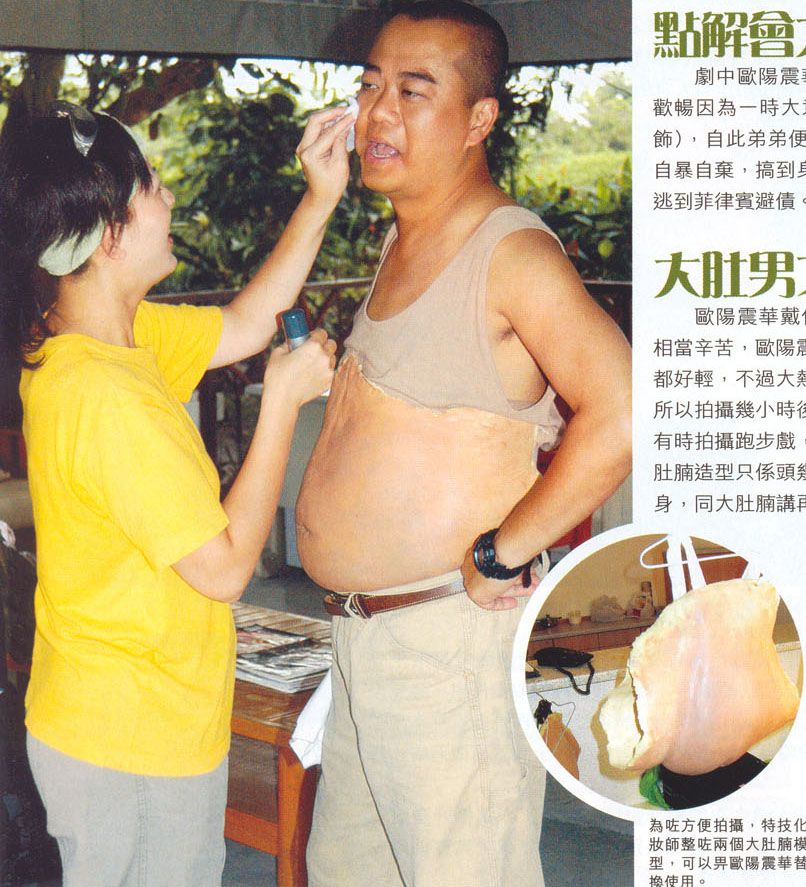 Filming in Philippines's hot weather was hard enough. But filming while sporting a big belly is even harder! Yet that's exactly what Bobby Au Yeung had to do for this series. Although in real life, Bobby's belly isn't that big, but in order to match his character's description, he's needed to wear the extra belly weight despite the heat. "Filming in the heat everyday from sun up 'til sundown was very long and tiring; especially when wearing this belly! But it's really not that bad. I just needed to take it off every so often and air it out and air myself out!" said Bobby. "One particular scene I remembered was when I had to run from these bad guys, and my [fake] belly was swinging from side to side!; making me look very clumsy. But luckily there are just a couple of scenes/episodes that needed the belly, as my character regains his determination in life and slims down".
In the series, Bobby plays the character, Chai Foon Chung, who's a very sharp, intelligent man, but doesn't use his knowledge wisely. When his family passed away, Foon Chung had full-responsibility of his little brother, Chai Foon Lok (starred by Bosco Wong), but because of his own carelessness, Foon Lok went missing! Foon Chung blamed his brother's disappearance upon himself; causing the downfall of his determination and will-spirit. Taking on gambling as a habit and loses every time he gambles, Bobby's character flees to Philippines to escape from his creditors.



Source:

TVB Weekly Issue #471 provided by Cica