Tuesday, June 20, 2006
Under the Umbrella of Love
Hi, guys. If you haven't heard about it already, Television Broadcasts Limited aka TVB had officially sent out an email to our fellow friendly TVB website,
TVB Square
; suggesting (demanding) that changes must occur among the site or legal actions will be conducted.
TVB's Warning Letter
How outrageous is that! I'm still devestated by the news even now. What's wrong with site? Nothing. Does it offend TVB in any way? Nope. Provide misleading info about TVB? Of course not! I'm confused. Can TVB really do that? If so, who should brace for the next devasting bombshell, known as an email? Other forums? Blogs? Myspace? Xanga? etc. Are we next? (sigh) Sorry, just venting out what I'm thinking at the moment. 心血少, 唔嚇得 ;-) Well...here's my suppose post for yesterday. Posting it today shouldn't have made much of a difference, other than the fact that my mood has shifted drastically. hehe...hope you like! =)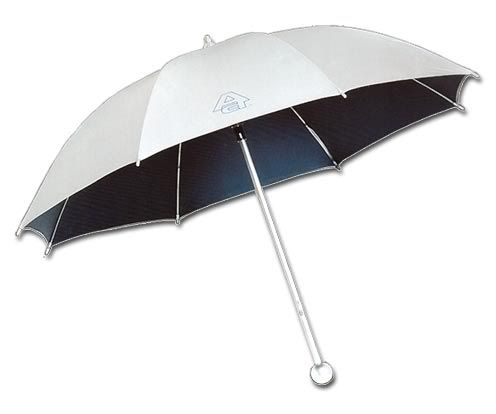 This is an umbrella. lol...a little obvious but simple enough. ;-) But for TVB related, it's a little more complicated than that. A simple umbrella like this could be the foundation, the turning point for many classic moments in many TVB series. It helps ward off any wind and rain (風風雨雨) that the plot may encounter, such as by our beloved onscreen couples.
For a series to be good, not only should it have a strong and likeable cast, but the storyline, the dialogues, the sceneries are all major factors. TVB's most memorable onscreen (or off) couples of all time, whether in the 90s to present day, can be spotted in this feature as they all share a resemblence in some way or another: by an umbrella, a rain scene, as an unforgettable couple with witty dialogues, or all 3 (most will be all 3). Of course this is base purely on my own opinion, so I guess I'll call it the "Under the Umbrella of Love" feature. hehe...not very creative, huh? But that's the best I could think of for now, so I guess I'll keep it. =P How about kicking this feature off with some stars that we all or most like shall we.
Under the Umbrella of Love #1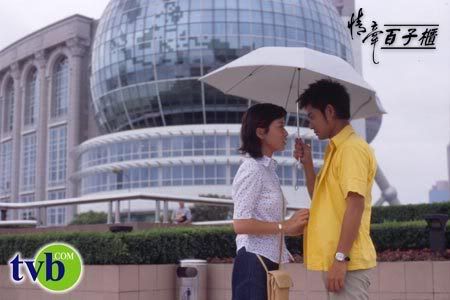 Ah Fai and Ah Bee
Series:
A Herbalist Affair (情牽百子櫃)
Cast:
Roger Kwok (郭晉安) & Charmaine Sheh (佘詩曼
Year:
2001
A typical love story between a guy and a girl, that's capable of leaving lasting impressions in our mind, despite the series being only okay. Ah Bee (Charmaine) comes from a wealthy family, have a great sense of humor, and may be a little immature if you don't know her. Ah Fai (Roger) is a lower-class citizen compared to Ah Bee's family. Stubborn, but kind-hearted. Not a very sociable type of guy. 2 different characters + 1 umbrella = 1 unforgetable moment.
Anyone remember this scene? lol...if not, it's okay; I don't either. Well... not enough to know all the details about the situation. I just happen to like Roger and Charmaine's chemistry in this series, so its memorable to me. Although it was Roger and Charmaine's first time collaborating together, their performance was very unique and special. Even their dialogues were witty, but sweet. =) If I remember correctly, it was in this series (that I've seen), who introduced me the arrangements of the numbers: 5201314 (我愛你一生一世). It was an instant hit by me! I loved it! Again, a very cute couple, but also a very bad hairstyle of Charmaine's. ehh.... =/ (Sorry!)
Warning:
if you ever do watch this series, watch only the first half, and that's sufficient. The second half wasn't as interesting, and the plot just died down considerably, but that's just me.