Thursday, September 07, 2006
Not Much To Say...
There's really not much I want to talk about lately, other than I've become lazy and don't really want to type out posts. lol...that's not good! Plus that's not that new either since I've said that numerous times before! haha... Anyways...what's floating around in the Entertainment News lately?
Just last month, in August, was Yoyo Mung's birthday and she had to work on that day. Likewise, Ron had the same fate as well while having to film during his brthday as well. Pictures of Bernice taking a quick break to find Mr. Chow was published earlier, too, by Orisun. And how can I not mention Myolie's weight gain just for her character in her latest series. Kinda brutal of TVB to make the artists work so hard, day and night, night and day, to produce series/entertainment for our disposal. Well...not really to our disposal, but I guess you guys get the drift... =/ Should we carry part of the blame and not just blame it all on TVB? TVB basically is working for us...in way, so why not? huh...this issue was floating in my head for awhile; I guess it's about time to have it all out.
Speaking of Yoyo Mung, after her birthday, she's been on a rise! Seriously! First, she got to film a kissing scene with Raymond Lam in their new series. How lucky is that! Next, she snags herself boyfriend just recently. If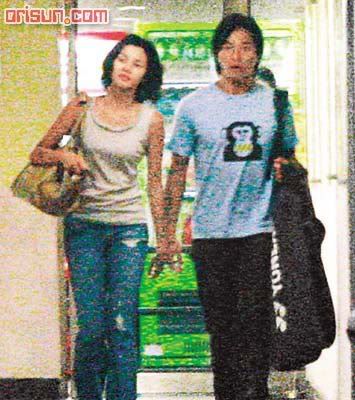 you haven't read the news by now, Yoyo is now rumored to be a couple with Ekin Cheng! Technically, it's more real than being an actual rumor, so congrats to her!! Things seems to be getting better and better for Yoyo this year! Possibility of snagging the Best Actress award this year, too? lol...I dont' think she's that lucky to entitle that achievement just yet. Maybe later. =)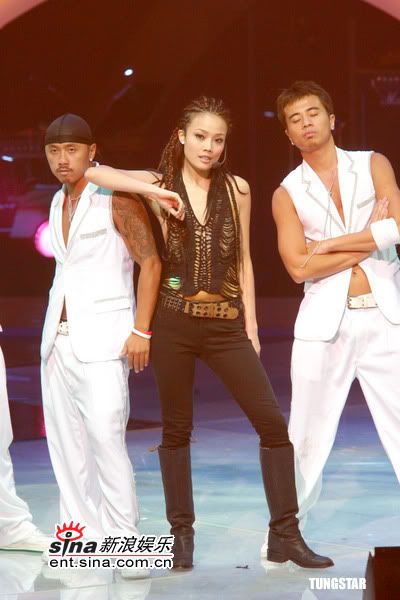 EEG just had it's annual New Talent Singer contest recently. The purpose of it is easy: finding a new, fresh face, talented singer to sign with them and help snag more awards at the 4 big Music Awards ceremony that's held by the radio stations respectively each year. EEG just isn't satisfied with Joey and Twins sweeping up the awards, but always wanting more. (sigh) Haven't gotten a chance to watch the show yet, but I doubt it's going to much different from last year's. As always, at an EEG show, how can we forget about EEG's #1 female artist: Joey Yung. Joey was the highlight of the show; performing an encore presentation; basically showing the newcomers how it's really done if you're to become the newest artist. Saw the clip of Joey performing, and gotta say...she's still got it!!
I guess that's all the gossip news I want to talk about today. hehe...I lied. Said that I had not much to talk about and end up typing so much! lol...hope you guys don't mind me blabbering so much. Until my next pst...see ya!! Btw, do you guys know that TVB's Land of the Wealth is to be aired this upcoming Monday, September 11th? No wonder so many fellow bloggers and others are talking about it! I just found out today!! I'm so slow at this!! lol...whoops! =P