Tuesday, September 12, 2006
Look-Alike: Raymond Lam?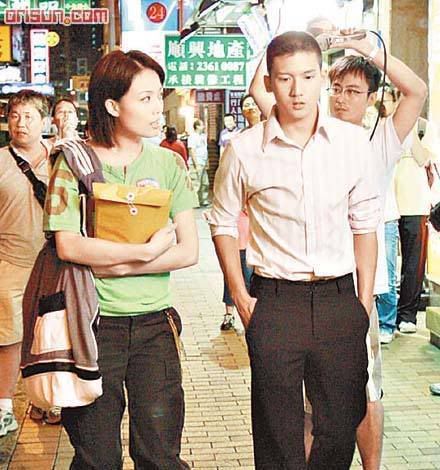 It's been awhile since I've last spotted anyone that shares a resemblance with another. Call my eye-sight bad or that I'm just not paying that close of an attention, but is that who I think it is? No, I'm not talking Joey Yung, nor am I talking about Kenny Kwan. Take a look at the guy behind them, wearing the glasses. Is that a Raymond Lam look-alike or is that just me?
huh...funny now that I stare at it a bit longer, that guy looks like Evergreen Mak in some ways, too! lol...gosh, my wild imaginations are going bizarre in my head. What do you guys think? Raymond Lam look-alike? Evergreen Mak look-alike? Or does Sidney just needs to go get her eyes checked...again! hehe... =P