Sunday, September 10, 2006
Jessica's Birthday Party pics
Earlier, I'd mentioned that Jessica Hsuan's birthday was on August 18th. Since throughout the month of August, Jessica was busy filming her newest series, Parental Guidance, in Singapore; her annual b-day party with her fans had to be postponed until this weekend.
It was a bummer for me that I wasn't able to attend; school plus work, plus the distance really puts a barrier for US fans, huh? Any other fans want to host a party for Jessica next year here in the US? ;-) lol...that would be sweet! hmm...I'll have to think much deeper into that. =D Birthday pics from the party had already been uploaded by fellow fans on the Jessica Hsuan's Bravenet forum. The pics were wonderfully taken, w/ lots of close-ups; thought I should share some of them with you guys, too. Enjoy! =)
Pic Credits

: Fanny and Angel @ Jessica Hsuan's Bravenet Forum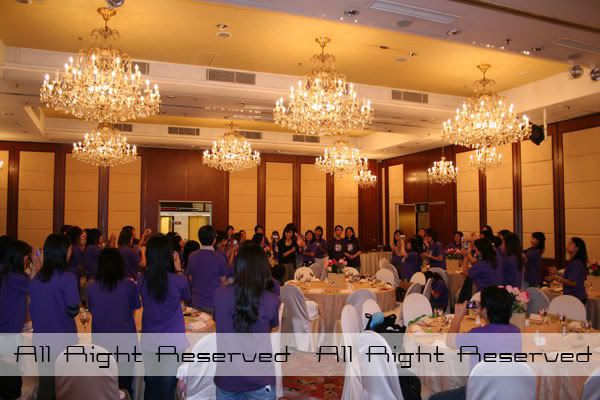 That's the party room. First impression by me? Wow....it's so grand!! lol...didn't TVB use this room before for some scenes in series or is it just me? =P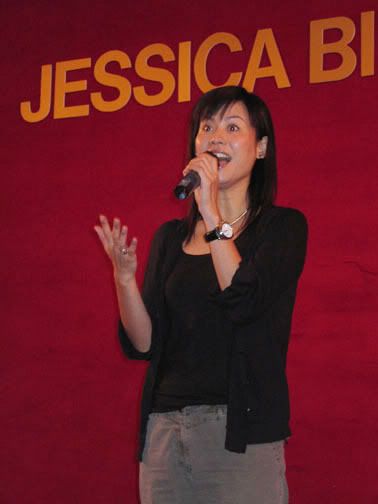 The Birthday girl, Ms. Jessica Hsuan. Can't tell if Jessica's happy, excited, or shocked at what she's looking at.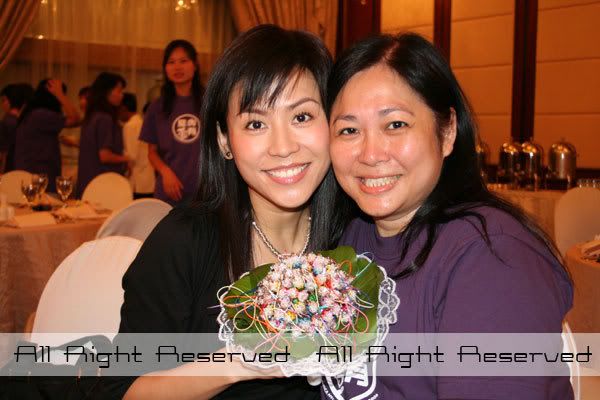 Jessica w/ Carrie Ma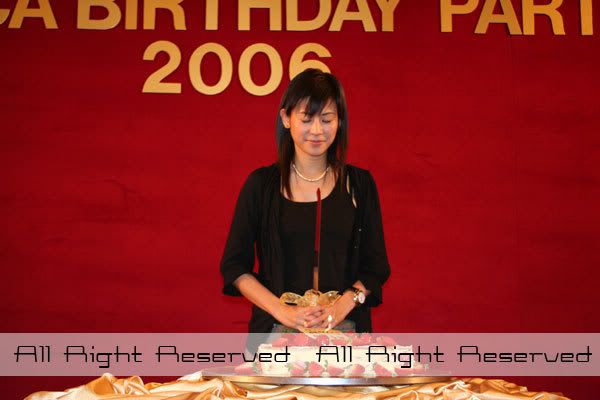 Jessica making her Birthday wish. Be careful with that knife!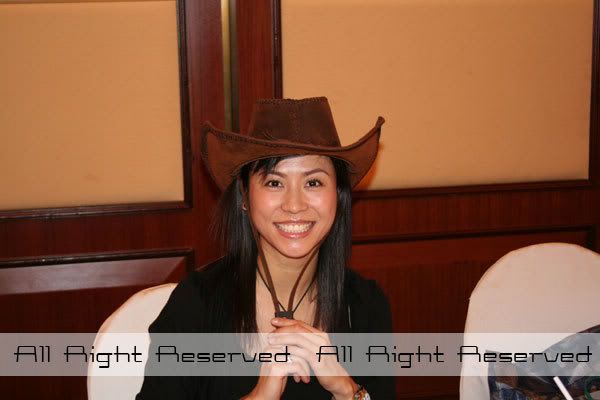 I assume these were some presents that Jessica received that night. lol...she was acting so silly!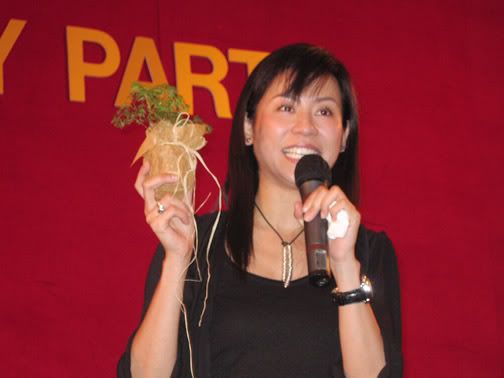 According to what I read, Jessica and Carrie Ma provided small little gifts to the fans that was present at the party. The gift is that plant Jessica's holding. Very thoughtful of them. =)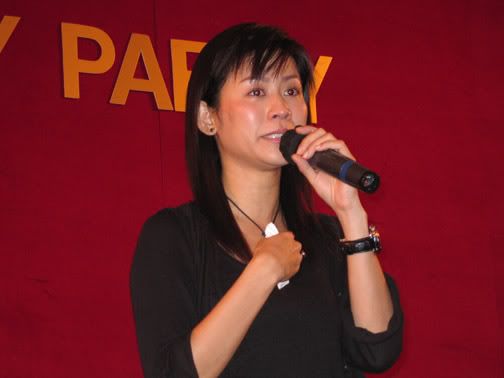 A very emotional Jessica. Aww... =)