Tuesday, March 06, 2007
Ten Brothers: Is it that good?
Sidney's little ramble:

"Hi guys! So sorry! It's already the 6th of March, and I'm now making my first post of the month! Eeks! Truly slacking off around here. But I have an excuse! First off, my router is still down at home, so my time online is very limited. Don't really like hanging around campus too long if I don't have class or work to go to. (sigh) What a hassle for me to go through just to check my emails, submit homework, post on blog, etc. etc."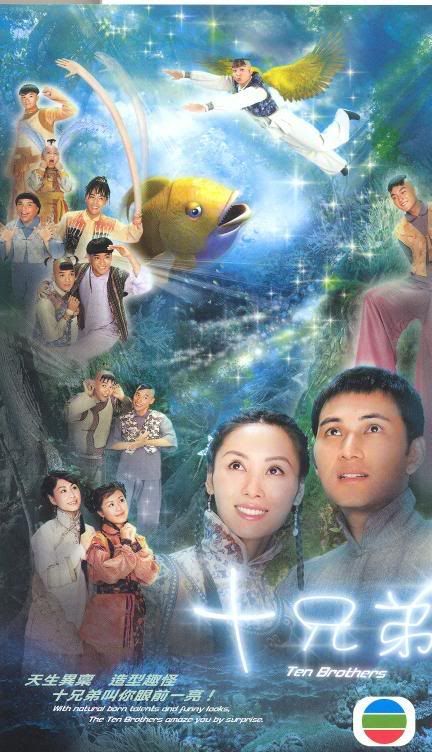 Anyways, TVB's current airing series, "Ten Brothers" (十兄弟) seems to be doing a fantastic job in keeping up w/ it ratings; achieving an average of 34 pts and peaking at 37 pts. That's beating the very promoted series, "Best Bet" (迎妻接福) by a mile! And it was previously a warehouse series, too! lol...funny, interesting and pretty impressive.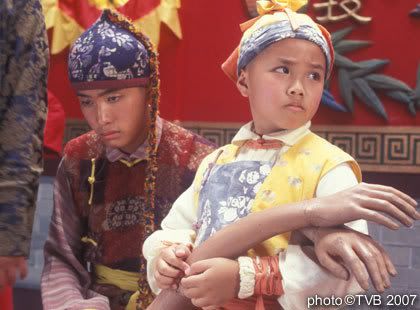 I haven't had the the chance to watch TB yet when it first came out overseas. But then again, I didn't really want to. For most parts, it was because I'm not a real fan of all the extra computer graphics added (one of the downfalls I found in DD currently), plus the costumes of the cast looking a bit odd. However, since the ratings are so high and I heard numerous praises for it, should I change my opinion and give it a try after I finish "Devil's Disciples?"
"Ten Brother", I believe, is the only series left of TVB starring Kenix Kwok. Since it's doing so well, I really can't help but notice that Kenix's status w/ TVB and the HK viewers in general are relatively still strong despite not seeing her for so long (Kenix's last aired series was "A Pillowcase of a Mystery;" almost exactly 1 yr. ago). When compared her to the recent aired TVB series, "The Brink of Law" w/ the new generation fai daans: Bernice Liu, Shirley Yeung, & Kate Tsui, & the currently series: "Best Best" w/ Linda Chung, Kenix's series can really surpass them all! Ratings? Yup! Acting? Umm...I'm pretty sure, yes on that, too. lol...however, when compared to Jessica Hsuan's "Dicey Business," they're about equal, don't you think? ;-)