Friday, January 05, 2007
"TVB's 40th Anniversary, I'll definitely be there."
Over the past couple of years, TVB has done a great job in recruiting old faces to come back to TVB and film for them. Michael Miu came back in 2005 after years of absence in the entertainment industry with the series "The Academy;" Ben Wong came back this past year with the series, "Safe Guards." Ada Choi came back to film a series with TVB after a year of focusing in mainland production. Astrid Chan, Florence Kwok, David Chiang, Susanna Kwan, etc. etc. And in 2007, I doubt it would be any difference either, especially with TVB's 40th anniversary this year.
Like what TVB's 2007 Sales Presentation said, "TVB's 40th Anniversary, I'll definitely be here." How many artists can TVB manage to recruit back and film for them? So far from what I had read from the entertainment news, I only have a couple: Lee Sze Kei, Margie Tsang, Alvina Kong and the latest: Esther Kwan. It's been years since I last Margie or Sze Kei jeh in a series, so it would be refreshing to see them onscreen once again. Sze Kei jeh can act, I know for sure, especially after watching a 1000 episodes of her and the rest of the cast of "Kindred Spirit," Can't wait for her newest series: "Heart of Greed" to be air, with its interesting storyline, good cast, 40 episodes, not bad at all. A delightful veteran for TVB to bring back into the family.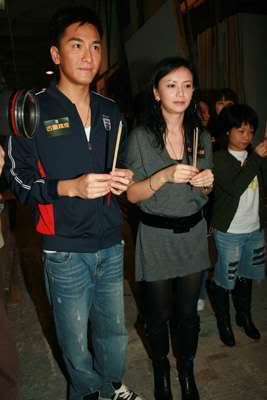 Margie…I'm not sure what to say about her. It's been ages since I last saw in a series. Actually, to be more accurate, I'd only seen one of Margie's series if my memory serves me right. She's not a bad actress nor a great one, just average (in my opinion). Wonder how long she's going to stick around.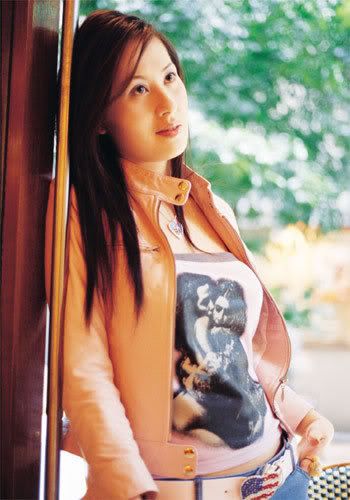 Same goes with Margie's good friend, Alvina Kong. Alvina had some major roles, starring opposite of Gordon Lam and Cutie Mui in the 90s; mostly in series that poke fun of the entertainment and music industry with their imitations of famous singers and celebrities. Her news drastically decreased from then or I failed to notice, but she's back! Currently hosting in TVB's newest variety show: "Is that Right " (問題娛樂圈).
Biggest (& the best) news to end 2006: Esther Kwan will be coming back to film for TVB!! How great is that! 7 years has gone by since we last saw Esther and this time we'll be seeing her almost daily. Esther has agreed to come back and star in a long running series starting in March. So filming should be taking place real soon if I'm not mistaken. For me, I think it's great, but bit strange as well. Long running series have to film daily, long hours, and for a long period of time. Esther would want to come back for that? A 20+ episode series, I could imagine her saying yes to, but definitely not this. Besides, I would love to see her pair up with Bobby Au Yeung one more time in a series. Reminisce old times. The whole Bobby and Yoyo Mung pairing, I'm not to thrill about it anymore; especially with them filming "Trouble Daddy" now, and "Forensic Heroes II" right afterwards. =/