Thursday, January 11, 2007
Must watch Series: "Dicey Business"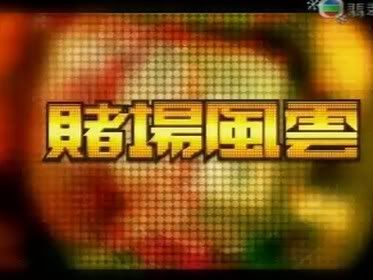 I'd finished watching DB! Yay! I knew all along that I would like "Dicey Business" whenever I get the chance to see it; of course because there is my idol, Jessica Hsuan, present. hehe... =D However, never would I imagine that I'd be so engross by everything else: the cast, the storyline, the acting, everything! Definitely, "Dicey Business" is a one of a kind; a definite improvement on TVB's standards as of lately.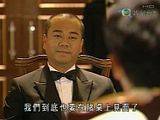 The whole cast did a marvelous job with each of their assign roles. Michael Miu's CEO character and Bobby Au Yeung's Chai Foon Cheung were basically the 2 main focus throughout the series. Both did well to bring out their character in the best of anyone's capabilities: as Michael was so handsome with his cool, collected CEO appearance and Bobby is just so…Bobby! Very versatile character he portrayed.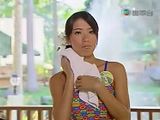 I liked Bosco's "folded table" character at the beginning the best. He was funny and we (as the audience) understood his actions, w/out him even having to utter a single word. Very impressive body language and such a sad history of what he went through! His chemistry with Tavia was cute, but not as strong as I expected. Why? Most likely it's because Tavia's character doesn't interest me much; possibly the weakest compared with everyone else's. Her acting was only okay (Tavia had stronger performances), but acceptable enough.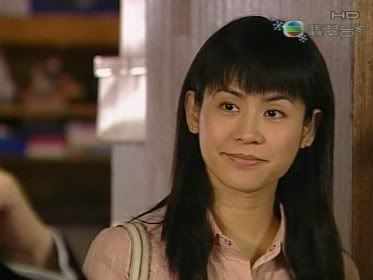 Like many people have told me before I started watching DB, saying how different Jessica Hsuan's role was when compared to her previous ones and she was good! And funny, too! lol…that's always great to hear of your favorite celeb being praised at. And I have to say, I AGREE! From the moment her character, Lee Ching Wan, was introduced, I loved it. Definitely a refreshing role for Jessica to take on. However, as the series progresses, I'd noticed that her character is mighty similar to her "Cold Blood Warm Heart" character, Cheung Suet Yee, towards the end. If you'd seen CBWH, you should noticed lots of similarities, along with many other factors as well.
The ending, as many had predicted, was a cliffhanger. A typical ending for any TVB series, meaning its open up for debate: should or should not a sequel will be made or. I personally do, as there's so many unanswered questions I have after finished watching.
1) Does Bobby and Jessica reunite? If so, as friends or lovers?
2) Whatever happened to Jessica Hsuan's good friend, the other addictive gambler played by Elaine Yeow?
3) Leanne Li mentioned that Michael Miu blackmailed her with some photos. What ever happened to her and what photos were they?
4) Whatever happened to Mr. Chan? (the evil partner of Michael Miu)
hmm...I guess my question will forever be a mystery until TVB makes a sequel. That is, IF they do.
Would I recommend DB to others? Most definitely: YES! However, the 1st episode may be a bit draggy at the beginning, but it'll explain itself. Stay with the series, and I'll guaranteed you'll like it. Will this series be hard to beat for the rest of '07 series? Ratings: no, since the ratings was fair throughout. Other series can easily surpass them. But everything else: yes. It's not very often we read nonstop appraisal for a series from so many viewers/fans. Great way for TVB to set off the year. =)