Friday, July 20, 2007
Maggie Cheung to host Mr. Hong Kong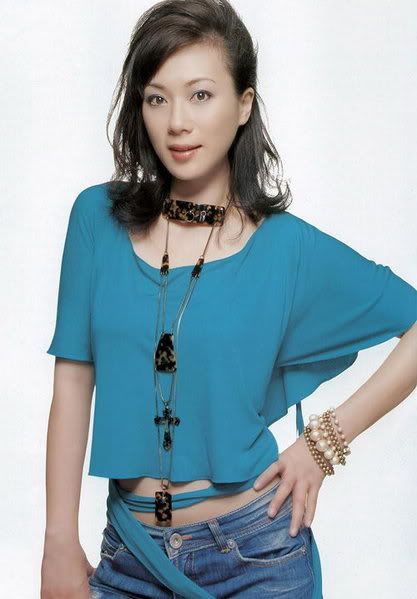 Source:
tvbchinesenews.blogspot.com
Over the past year, Maggie Cheung has taken some time off from filming, etc. and just this past May, Maggie filmed for a skincare ad, "unofficially" announcing her return to the entertainment industry. With rumors circulating through many artists of ATV's offer to sign them over and with her return to the circle, Maggie was ATV's latest target. However, couple of months ago, Maggie was already visited by TVB executive, Virginia Lok, urging her to stay and film for TVB's newest "Cold Encounters of the Third Kind" 《第三類暗戰》 , replacing the rumor-plagued Sonija Kwok.
Maggie at the end declined the role, explaining her body's not ready to film into the late-night hours just yet. Virginia Lok approached Maggie once again recently to offer as co-MC for this year's Mr. Hong Kong along side Dodo Cheng, which she immediately agreed. "I like to take the opportunity to thank you, Ms. Lok, for giving me this opportunity. I have always been interested in being a MC for shows. Besides, I'll be working opposite with Dodo, and with her there, it's definitely reassuring on part."
Sidney:
Yay! Maggie's back! Can't wait to see her next month on the Mr. HK show. But her as a MC? She's a great as an actress, but...hmm...have to wait and see. I wonder if Anna Yau will be be joining Dodo 姐 and Maggie as the MCs.