Monday, June 05, 2006
Too much hype for DOP?
The ratings are out, and once again TVB's grand production series, Dance of Passion (火舞黃沙) looses out in rating, with an average of 30 pts last week. Trimming Success (飛短留長父子兵), staying one point ahead, with an average 31 pts. And TVB's new variety show, Beautiful Cooking (美女廚房), tops off with it's premiere of 32 pts.
I like Trimming Success. Nnadia was great as always. The supporting cast was good, too. Other than the fact that it's a bit slow, and not a huge Kevin or Sharon fan myself, I find it enjoyable enough to watch it. TS getting good ratings? I'm very happy for it! The B/T & direct d/l links was out a couple months back when it was release overseas. I really really expected it's ratings to be about 27-29 pts. Pass 30 pts! Impressive. Bravo and hats off to them!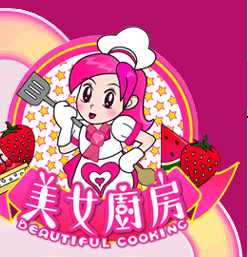 Ahh...Beautiful Cooking. I like this show! Didn't know much about it other than the fact it was on the news and from Kitson's comments about it. Downloaded/watched the first episode (provided by
Kitson
), and I love it! Witty comments by the hosts and judges. The female celebrities are indeed beautiful (matches the theme of the show), and the way they cook was so funny! Reminded me alot like myself! lol... ;-) Just a little fyi, my cooking style is very similar to Kristy Yeung's, if you've seen the show. (sorry to any Kristy fans) If you haven't, watch it, and that's me cooking! About the same. hehe... Anyways, I like the show. 32 pts. Not that bad. Hope it stays around for awhile. =)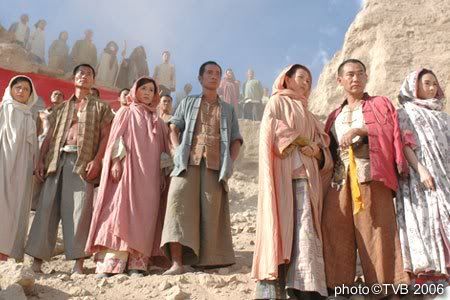 Dance of Passion. Were we (or was I) too hyped about it before it aired? Ever since the debut of the 1st episode, the ratings have dropped every week! Okay, fine. Not every week, but still! Lots of people aren't enjoying it and is comparing WAB to it! I plead guilty in comparing series, too, but don't do that! The storyline really isn't that bad. It's just...slow. That's about it. Remember, patience is a virtue....!!! The finale is fast approaching, and I have a feeling that it's gonna be good. Watch DOP, everyone! Don't let ATV steal any more viewers! BTW: ATV's Central Affair 2's (情陷夜中環 2) had an average of 6 pts for its ratings last week. 6 pts. may not be much now, but it may add up in the long run. (shrugs) It could happen!
Ratings Credit:
Kitson @ http://tvbchinesenews.blogspot.com/