Saturday, April 15, 2006
The Hype of TVB's Dance of Passion Countdown: 15 days left!
This is just my luck! So far, I haven't found any DOP related news I can translate and post! And I can't think of anything creative to do! lol…Oh well, I guess I can continue doing artists that appears in Dance of Passion until I do. Enjoy!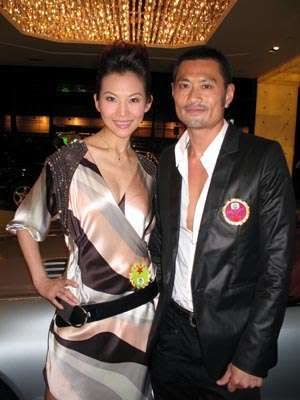 Kenny Wong Tak Bun
This guy is probably the hardest person to find information about.

And after some searching, I can tell you I came up with nothing!

=P

You've probably noticed him in lots of other series in the past, but not really pay much attention towards him.

Let see…he was in Healing Hands (
妙手仁心
) as Ah Gwong.

He was in Angels of Mission (
無名天使
3D)
as the anthrax guy.

Plain Love II (
茶是故乡浓
)
as Wong Fu Ba.

But I guess most will remember him in War & Beauty (
金枝慾孽
) as Siu Suk Chi.
Most of Kenny's series are always supportive roles. To my knowledge, I think he served as Male Lead for one TVB series with Melissa Ng, but can't remember the name of it. Anyway, he's always the kind of character who's either the bad guy or falls in love with the lead actress. Most of his collaborations are with Maggie Cheung (Plain Love; War & Beauty) or with Ada Choi (Healing Hands), supporting their characters. This time in Dance of Passion, I will expect no difference. My guess, he'll probably support Ada. Don't know. But overall, Kenny's a relatively a good actor, yet he's getting old now. Too old for ever getting a male lead again. Plus his roles haven't really changed much. Not that I expect him to, but I'm just saying.
Image Credits:
TVBsquare
;
MetalAZNWarrior