Friday, April 14, 2006
The Hype of TVB's Dance of Passion Countdown: 16 days left!
Aww…my last main character to do this week. To clarify things a bit, just because I did Moses last, doesn't mean he's not as important as others. I just did the order randomly. Well, after Moses, I'll just have to surf around some more and see what other DOP news I can translate or post. 15 more days!! So long! lol...Or I'll just have to creative and make up something!! hehe...which I'm not! This would funny on what I can come up with next! Enjoy!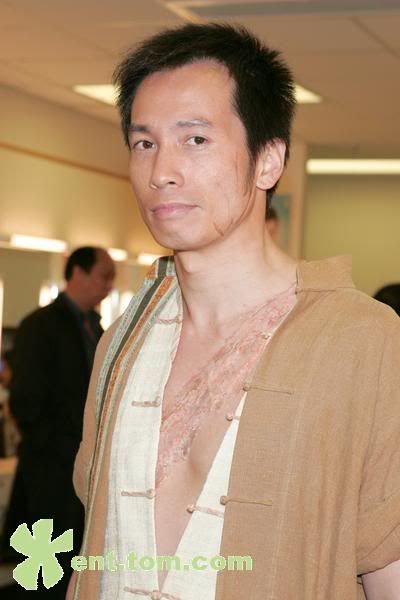 Moses Chan: The "Fire" of Dance of Passion
I don't know why I call Moses the "fire" of Dance of Passion. Somehow that word fits him, and other times, it doesn't. lol...I needed to describe him in a way, and that's the best I can do! Anyway, if you've seen the Dance of Passion poster, you'll notice Moses is standing right in the front, centered, and has a chain of firecrackers wrapped around him. Firecrackers? Very…intimidating. What is he doing with firecrackers? Ehh…I don't know. Have to watch the series to find out. Speaking of position, since a picture can speak a thousand words, what does that mean of Moses? Is Moses the main main lead over Bowie's main lead? Interesting to find out!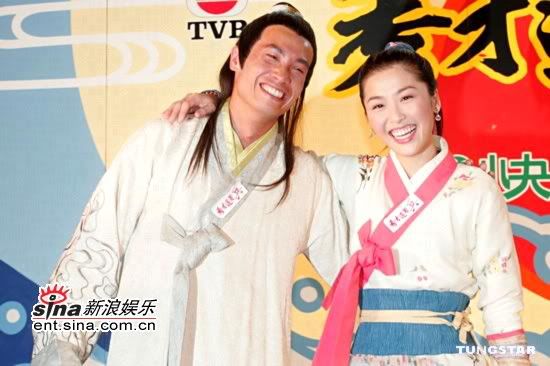 Moses Chan. Joined TVB in 2000. Won the Most Improvement Male Actor award in TVB's 35th Anniversary, along side Myolie Wu, in 2002. Enter the industry not that long, I think he has succeeded a lot. Just look at all his series! They're all actually pretty good. Healing Hands II, or III? Okay, not that one for others, but me? Yes! But how about "Family Man?" "Love Bond?" "Where the Legend Begins?" "War & Beauty?" "The Gentle Crackdown?" etc. etc. All of them were great! Not that I like all of the characters he portrayed in each one, but its real good overall. And almost in everyone, he has a different style of character to portray. Amazing!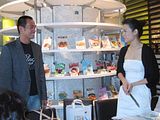 But to be honest, I'm getting very tire of Moses working with the same actresses over and over and over again. It's getting so…bland. Lets see…he's worked with Flora Chan, in Family Man. Kenix Kwok, in Whatever It Takes and most current, Love Bond. Charmaine Sheh in War & Beauty. Gigi Lai in The Charm Beneath. Maggie Cheung in Better Halves. Ada Choi in Where the Legend Begins. Niki Chow in The Gentle Crackdown. Who's missing? Which top "Fa Dan" has he not worked with? Duh!....Jessica Hsuan!! Why does TVB never pair them up together! Outrageous! But I'm a patient person, well…most of the time! But I'll wait and wait and wait if I really have to. I'm waiting for others aka DIF V, so might as well !
What will I be expected out of Moses Chan in Dance of Passion. I think he's the kind of character who's very quiet and patient with others at the beginning, but slowly changes as the series progresses. Again, I may be wrong! So don't expect it to be that way. His relationship with Charmaine should be pretty interesting to see. Heard it in the news one time that Charmaine was supposed to carry Moses! Ha! A big guy, but weak! hehe…have to let the woman do the job! Well, that's all I have to say for now. Good thing it's Friday! Gives me sometime to think what to do next for my next post! Have a safe weekend!
Image credit: Fanny; ent.tom.com; sina.com; etc.