Thursday, April 06, 2006
Song of the Day
I am switching on and off with my oldie classics. Some day themesongs, some day regular songs, some day no songs....wait, that never happened! hehe...Got carried away. =D Well anyway, today for my choice of song, it'll be back to the themesong area. I choose this one because I was just listening to it in my car and it hit me! hehe...
Conscience
. Heard of that series? It starred: Maggie Siu, Derek Wan, and Amy Kwok. If you actually dig this series out, you'll find lots of familiar faces that worked as supporting roles back then aka Gordan Lam! (I'm a big fan of his, too. So it's hard for me not to point him out! hehe...) The storyline was so so so cool! Maggie was just crazy! Amy was just so innocent! Deric was just so....Deric? lol...can't find a word to describe him, but I hope you enjoy my Song of the Day!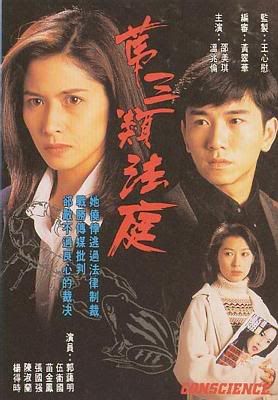 themesong to "Conscience"
Singer: Deric Wan 溫兆倫
Download Here